KitKat Opens Innovative First-in-Canada Experiential 'Chocolatory' Retail Concept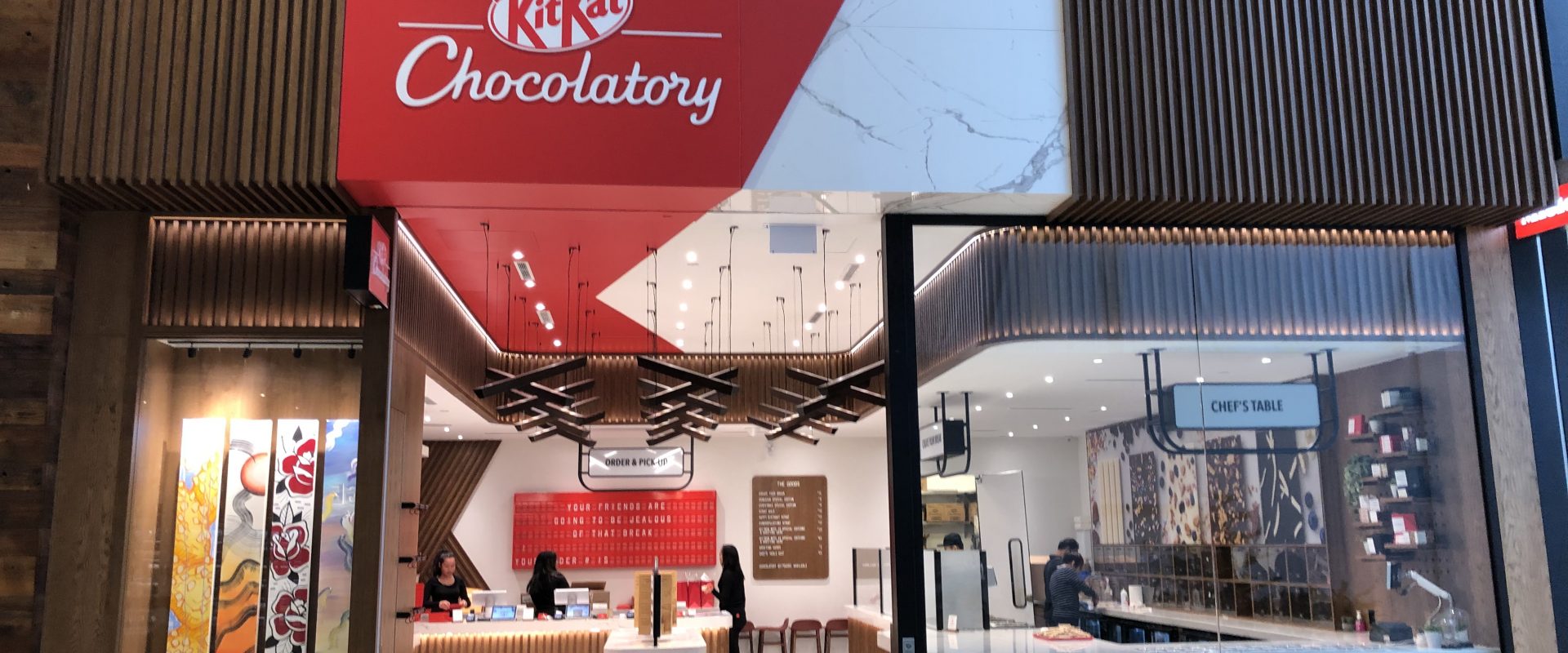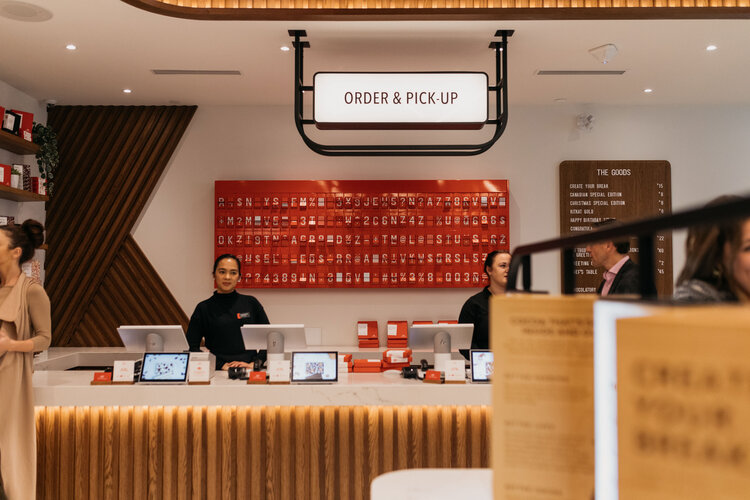 By Craig Patterson of Retail Insider
Nestlé-owned chocolate brand KitKat has opened a highly experiential retail concept at Toronto's Yorkdale Shopping Centre. It's the first permanent location of its kind for the brand in North America, and represents a brilliant example of a brand engaging with consumers in an effort to create loyalty and gain market share. It's also the first in the world to feature a 'chef's table', which in itself is another interactive component of the new 'KitKat Chocolatory' concept, giving visitors the opportunity to custom-design their own KitKat chocolate bar.
A branded KitKat facade welcomes guests into the bright retail space with an interior designed to be showcased on social media. The 1,200 square foot Chocolatory guides visitors along a personalization process where KitKat bars are custom-designed using a wide variety of ingredients. With more than 2,000 flavour combinations, customers may be compelled to return to try out different options.
The design of the space includes subtle references to KitKat itself. White floor tiles mimic the shape of a KitKat bar, and lighting fixtures on the ceiling appear to be pieces of a KitKat chocolate bar as well. Dark chocolate wood tones on millwork located under tables as well as on the ceiling again reference chocolate, contrasting with a red-and-white colour scheme that is also on-brand. Advertising and design company OneMethod (which was involved in the Sweet Jesus ice cream concept) and ModelCtzn designed the unique retail space. Vaughan-based Unique Store Fixtures was responsible for the production of millwork, stone countertops, metal and signage. Arlin Markowitz, Selina Tao and Teddy Taggart of CBRE Toronto negotiated the lease deal on behalf of Nestlé with Yorkdale's landlord Oxford Properties Group.
Upon entering the Chocolatory, a variety of choices to customize KitKat bars are provided on menu boards located on a central island, and orders can be made on clipboards hanging on an adjacent wall. A variety of ingredients can be chosen, along with a preferred chocolate type that includes dark, milk, and white chocolate. Displays along a wall provide inspiration for a guest's KitKat creation and when a decision is made, visitors order from a desk at the back of the retail space that doubles as a checkout point when the final product is ready.