URT Wins Hutcheson Top Team Award | Sales & Leasing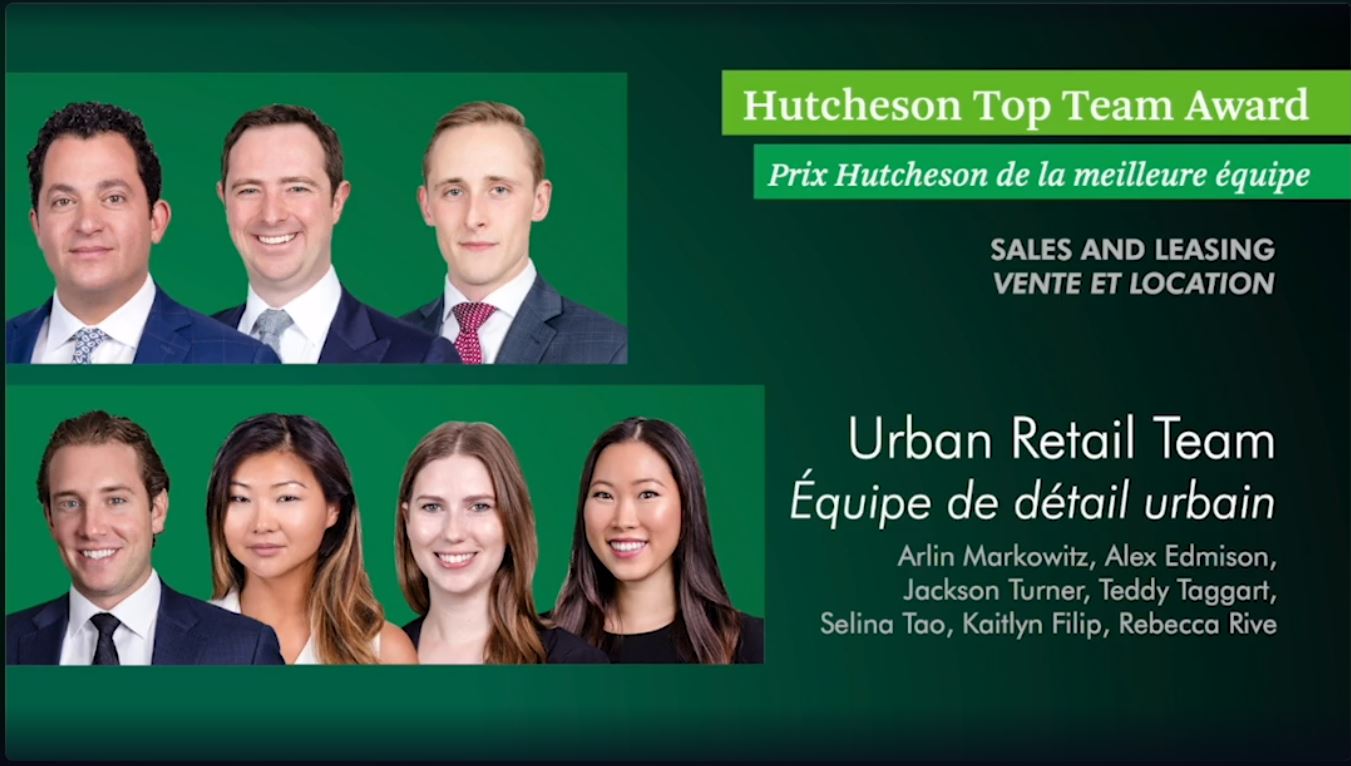 The CBRE Top Sales and Leasing Team for 2020 is Toronto Downtown's Urban Retail Team.
This past year was particularly challenging for the retail sector; however, the team persevered with true grit and passion and closed over 100 transactions and accelerated their market share. At the end of 2020, the team completed a 78,000 SF lease in downtown Toronto, the largest restaurant lease in Canada. This team helped prove that retail is still very much alive and CBRE is proud to recognize them with this fantastic award.