Yorkville Retail Pedestrian Passage to See Impressive Transformation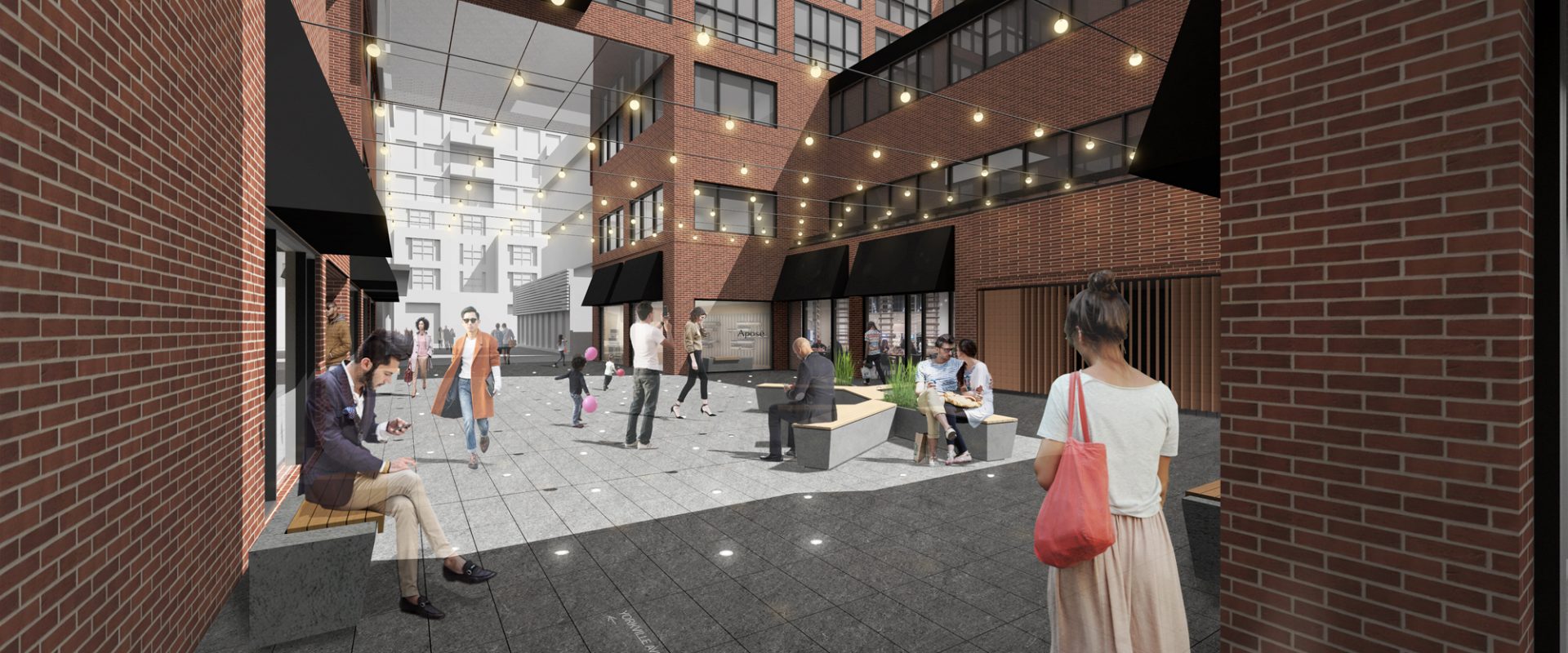 Toronto's upscale Yorkville area is known for its north-south pedestrian passages that connect its blocks, and one of these is seeing an overhaul that will be a very welcome addition to the neighbourhood. Already, Canada's top rated restaurant Alo is confirmed to be opening in the new 'Yorkville Lane' that has an address of 162 Cumberland Street, and upscale bag and luggage retailer Betty Hemmings will relocate to a new store across from its existing location, to coincide with its rebranding.
The passageway is located between Cumberland Street and Yorkville Avenue at the base of an upscale condominium building that also features office and retail space at its base. The Pearl Group is a partner in the project that will see the overhauled walkway that will further connect the neighbourhood.
Updates will include new granite sidewalks that will be similar to those on nearby Bloor Street West, and a unique feature of the walkway will be ground lighting that will attract pedestrians to stroll even in the evenings. An updated design on Cumberland Street will welcome shoppers into the new 'Yorkville Lane', which will also feature a wider opening at its south end, as well as weather protection along the Cumberland Street frontage of the complex's commercial base.
There are retail opportunities in Yorkville Lane — several previous tenants vacated prior to its now in-progress overhaul, leaving behind retail spaces that are being redesigned for new, contemporary tenants. Anchoring the courtyard of Yorkville Lane will be restaurant Alo, which also operates on Toronto's Queen Street West. Alo, which will feature a patio in the courtyard, was ranked as being #1 in Canada's 100 Best Restaurants of 2017 and 2018.
….
Yorkville Lane is being marketed by brokerage CBRE in downtown Toronto, under the direction of Arlin Markowitz and his team that includes Alex Edmison and Jackson Turner. According to CBRE, units range in size between 394 square feet and more than 6,000 square feet. Yorkville Lane is part of the Yorkville neighbourhood transformation and for retailers that are interested in being part of it, contact Arlin Markowitz at: 416 669 5382 or email: Arlin.Markowitz@cbre.com.