New Buca Restaurant Coming to Yonge and St. Clair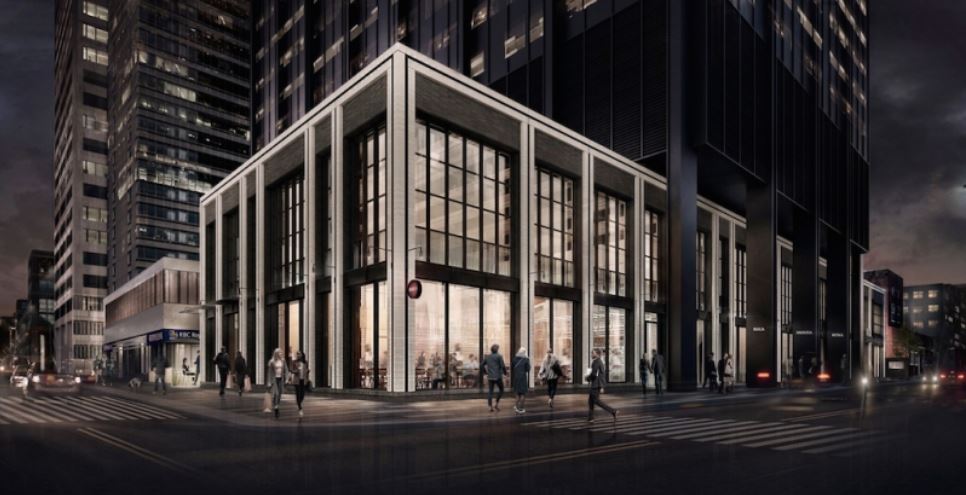 King Street Food Company will be opening a new Buca restaurant at the northwest corner of Yonge and St. Clair in 2018. The move was revealed by Slate Asset Management, a development company that has invested heavily in the neighbourhood acquiring 10 properties. Arlin Markowitz, Alex Edmison & Jackson Turner of CBRE represented the Landlord in this transaction.
"Food, like design and art, has the ability to elevate neighbourhoods and communities; no one understands this more than the team at King Street Food Company. We are thrilled that they are bringing their expertise to Yonge + St. Clair," says Lucas Manuel, partner at Slate Asset Management. "This is going to be a marquee destination for the community, and another compelling reason for Torontonians from outside the area to come and see the changes taking place at Yonge + St. Clair."
Buca is one of the city's top restaurants helmed by chef Rob Gentile, who opened the first Buca on King Street West in 2009, as well as Yorkville's Bar Buca in 2012. The restaurant is one of many high-profile ventures by the King Street Food Company, a group of restaurants that also includes Jamie's Italian and La Banane.
"We are extremely excited to bring a new Buca restaurant and concept to the thriving community at Yonge + St. Clair and couldn't be more pleased to work with Slate on this project," said Peter Tsebelis, Partner and Managing Director, King Street Food Company. "We understand that the dining experience is different for everyone and we look forward to learning more about those working and living in the area to provide the best possible experience for guests joining us from within or outside the neighbourhood."
The move is part of a podium redevelopment plan at the 2 St. Clair West site that includes numerous moves meant to enhance the public realm in the neighbourhood. Slate has already undertaken a number of initiatives to revitalize the area including last year's massive mural by acclaimed UK street artist Phlegm.
http://www.postcity.com/Eat-Shop-Do/Eat/October-2017/New-Buca-restaurant-coming-to-Yonge-and-St-Clair/