Real estate experts propose mixed-use solutions for high-end retail spaces vacated by Nordstrom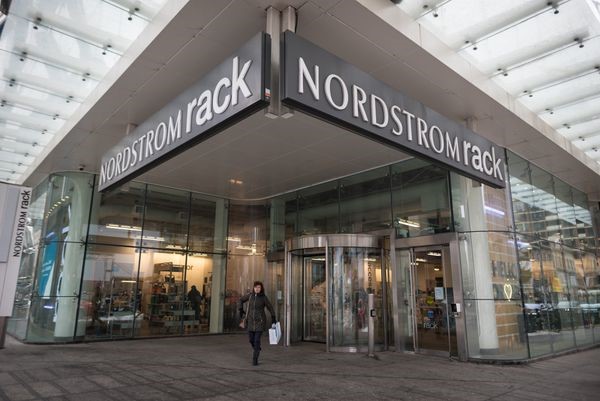 As department store chain Nordstrom makes its exit from Canada, landlords are facing a challenge to find new uses for more than a dozen sizable stores in high-end locations across the country.
The retailer is expected to vacate six Nordstrom and seven Nordstrom Rack locations by the end of the month, leaving landlords such as Cadillac Fairview and Oxford Properties to fill spaces that range in size from 30,000 to 230,000 square feet.
Landlords haven't yet disclosed their plans for the locations in B.C., Alberta and Ontario, but commercial real estate brokers are predicting a shift from traditional department store anchors to more creative, mixed-use spaces.
"I don't see it being backfilled by a lot of clothing retail, I see it more as experiential," said Arlin Markowitz, executive vice-president of urban retail at CBRE.
He paints a picture of a mall that, for example, would blend spa and wellness, entertainment and retailers in multistorey former department stores divided to entice a broader array of tenants.
"I think the malls could benefit from having these kinds of new-age, experiential brands coming in," Mr. Markowitz said. "It might draw a different type of customer to the centre, which would be accretive to the other retailers."
In April, CBRE brokered a deal with First Capital REIT and Ballroom, a chain of bowling alleys with bars, live music and gaming. The new location will be at 1 Bloor St. E, on the same corner where First Capital is also looking to fill its 40,000-square-foot Nordstrom Rack space. Nordstrom Rack vacated that location on Monday.
Eric Sherman, First Capital's vice-president of real estate, said the company hopes to make a tenant announcement in the next three to six months, with the space filled and active in the next 12 to 18 months.
"We're definitely looking to do something more exciting here, maybe a little bit less conventional," Mr. Sherman said, adding that it's unlikely another discount brand will take over the space.
The malls where the six Nordstrom stores are located are among the highest-earning malls in the country, including the Pacific Centre in Vancouver, the Chinook Centre in Calgary and the Toronto Eaton Centre.
"I think it's more of an opportunity to reposition these spaces away from department stores," said Alice Dale, director for Altus Group's national retail practice.
Ms. Dale said landlords have to be willing to spend the money to break up large box stores and turn them into something new.
West Edmonton Mall, the second largest mall in North America, has had success in filling a space once occupied by Sears with a 125,000-square-foot Toyota dealership. Ms. Dale said luxury car dealerships could slot in well at any one of the Nordstrom mall locations.
Nordstrom's exit comes at a time when department stores in Canada and the United States are in decline. Target left the Canadian retail market in 2015, followed by Sears in 2018, both leaving behind large spaces that were awkward to convert.
John Crombie, executive managing director for retail services at commercial property brokers Cushman & Wakefield, was involved with a number of the Target spaces that were transitioned after the retailer left the market. He said the estimated cost of splitting up a 120,000-square-foot space ran as high as $17-million.
"We were better off tearing down the boxes because it wasn't worth working around the existing blueprint," he said.
According to Stan Krawitz, a principal at Avison Young, the cost to landlords to get spaces ready for new tenants generally ranges from $80 to $120 a square foot. Building new pedestrian corridors, which would be required if the space is split up, can approach $300 a foot.
But while smaller boxes might be expensive initially, the move could ultimately result in more revenue for landlords. Anchor tenants typically pay less rent per square foot than a tenant with a smaller footprint, and retailers covet space at Canada's top malls.
"What Nordstrom did was to pick the very best of our retail," Mr. Krawitz said. "And the very best of our retail has a waiting list."
The former Nordstrom Rack at Yonge and Bloor is located at the busiest transit station in the country in an area that is expected to densify rapidly.
The situation presents a challenge for First Capital, Mr. Sherman said, "but I would say almost like a generational opportunity for a retailer to plant their flag in the heart of Toronto."
Click here for full article: https://www.theglobeandmail.com/business/article-nordstrom-retail-spaces-mixed-use-solutions/