Swarovski Opens Unique One-Of-A-Kind Canadian Concept Store On Bloor Street In Toronto [Photos]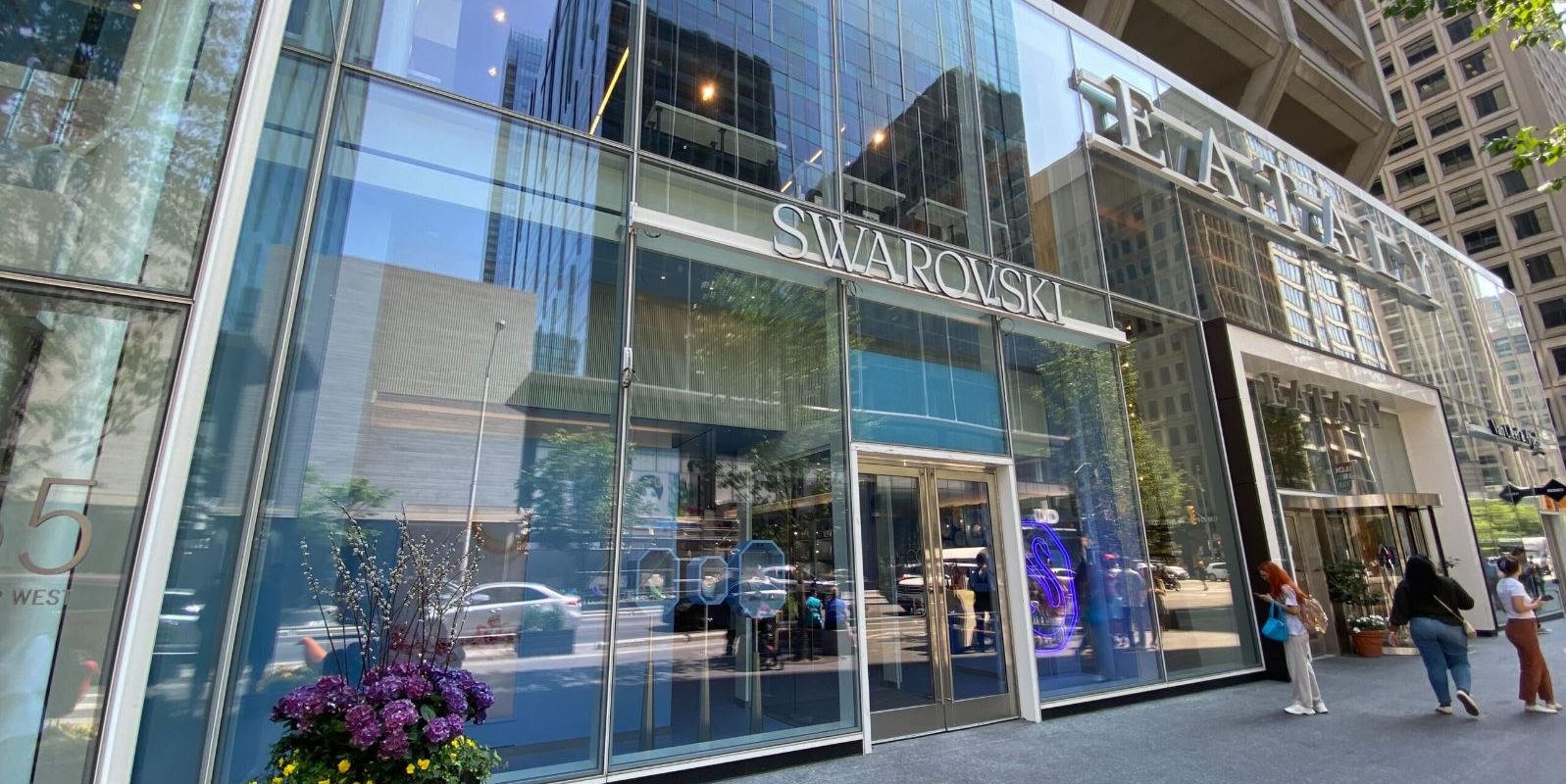 Austrian crystal brand Swarovski has launched its 'Instant Wonder' flagship concept store in Canada with a single location on Bloor Street in Toronto. It is one of a select few stores for the new concept globally with the store replacing a previous Swarovski location that recently closed nearby.
The new 1,900 square foot Instant Wonder Swarovski is located at the Manulife Centre, with a Bloor Street-facing entrance in the space between the main entrance to Eataly and the main entrance to Manulife Centre. It is one of only 27 Instant Wonder stores around the globe according to Swarovski, following the concept's launch in 2021. Manon Parisien of Aurora Realty Consultants negotiated the lease on behalf of Swarovski. CBRE's Urban Retail Team represented landlord Manulife including Arlin Markowitz, Alex Edmison, Jackson Turner, Teddy Taggart and Emily Everett.
The Toronto store is highly experiential according to Swarovski. The location "pays homage to the shimmering beauty of crystal" with an interior of "mesmerizing metallic finishes and fluted glass combined with chrome and silk touches throughout." The store, as with other Instant Wonder flagships, is colour-blocked in blue — various stores globally feature other colours. The experience also includes packages that are wrapped up with signature gross-grain silks and velvets.
A collection of octagon display cases on the walls of the store showcase a range of jewellery and other offerings adorned in Austrian crystals, and the store also carries an assortment of accessories, figures and collectables, gifts and other categories displayed throughout.
Click here for full article: https://retail-insider.com/retail-insider/2023/05/swarovski-opens-unique-one-of-a-kind-canadian-concept-store-on-bloor-street-in-toronto-photos/