Urban Grocery Stores Squeezing Into Tight Spaces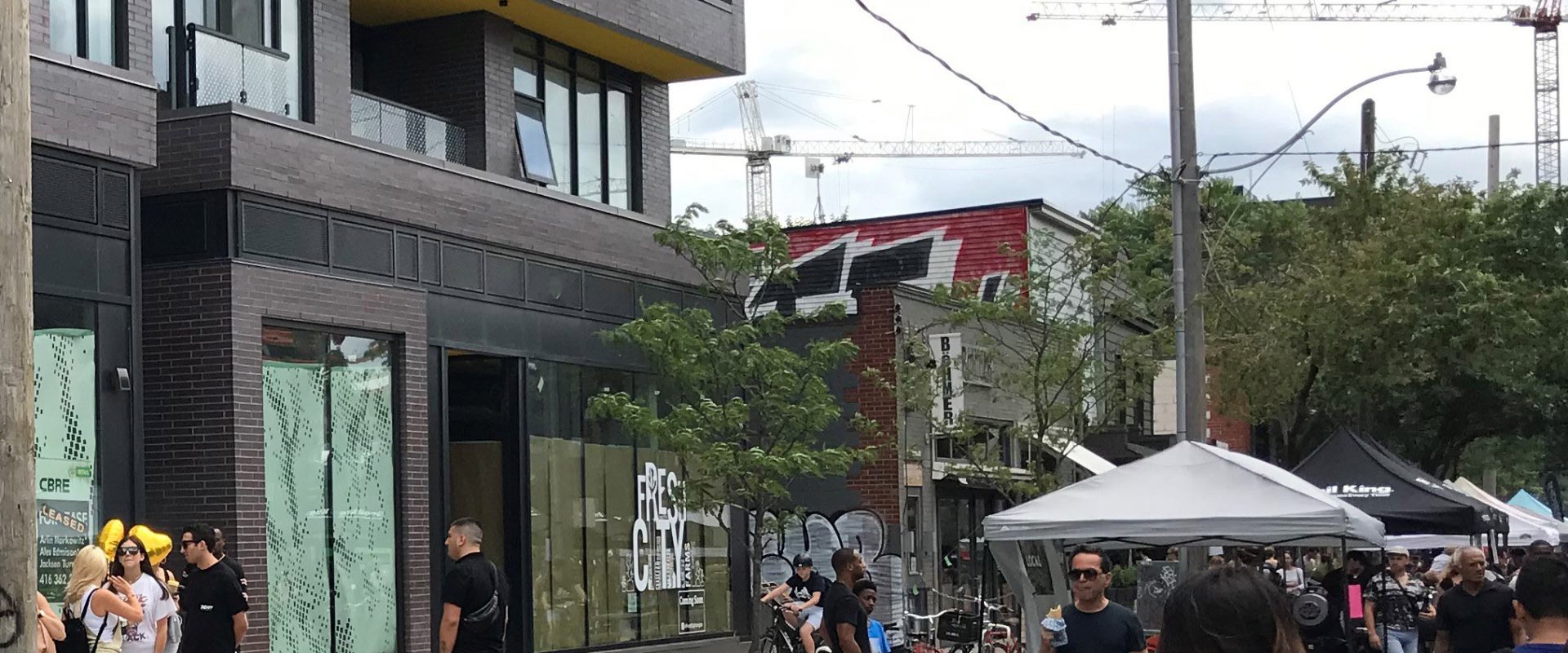 It didn't take long for customers to realize they weren't walking into a conventional grocery store when the Organic Garage's newest location opened in Toronto's Liberty Village neighbourhood last month.
With just 13,000 square feet of space situated in the basement of a 100-year-old brick-and-beam building, Organic Garage's fourth store is very different to a national grocery chain outlet, where one would typically find aisle upon aisle of food stretching out almost as far as the eye can see.
But using a smaller footprint to foster a highly curated shopping experience is exactly what Organic Garage founder Matt Lurie wanted to bring to Liberty Village, home to North America's largest residents' association, at more than 10,000 members. As a result, consumers can sample frozen kefir or pour the latest kombucha on tap right on their doorstep.
"I never liked that idea of going to a grocery store and you walk down like a 50-foot aisle, so all our aisles are anywhere from eight to 16 to as much as 20 feet at most," he says. "So they're highly defined, highly rationalized."
While bigger chains, located in the suburbs of many Canadian cities, might look to draw from up to 10 kilometres away from each location, in downtown city neighbourhoods, that radius would be no further than one kilometre, he adds.
"I always say Toronto is becoming very much like New York where New York has all its little pockets," he says. "For us, we look at the Junction, we look at Liberty Village, we look at the Leaside area. … They're localized pockets that have tremendous density."
Mr. Lurie, whose grandfather opened the family's first grocery store on Toronto's College Street in 1931, says developers and landlords are starting to back up his opinion. He says there is increasingly a demand for smaller, more focused grocers catering to a younger, more demanding consumer.
"Nobody wants the big-box boys anymore, they don't like dealing with them," he says. "… They want a unique grocer that fits any style of building."
Arlin Markowitz, CBRE's senior vice-president of urban retail for Toronto, with 14 years of experience in the sector, says he's starting to see major changes in the way that grocers are approaching the downtown market.